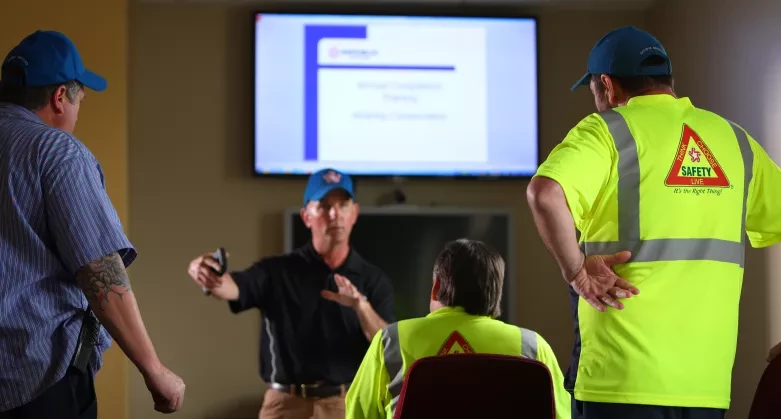 Ethics & Compliance
At Republic Services, we are driven to deliver results in the right way – for our customers, our communities, our environment, and each other.
We consistently deliver on our promises and prove ourselves to be a reliable business partner and committed steward of the environment. Just as important as what we do, is how we do it. We deliver these results by acting with integrity and making our values a part of everything we do. By living our values every day, we build trust with our people, shareholders, customers, suppliers, and communities.
Our Values
Our values are the shared principles that guide our actions and decisions. They shape our culture and are the foundation of our commitment to the highest ethical conduct – a commitment we take very seriously.