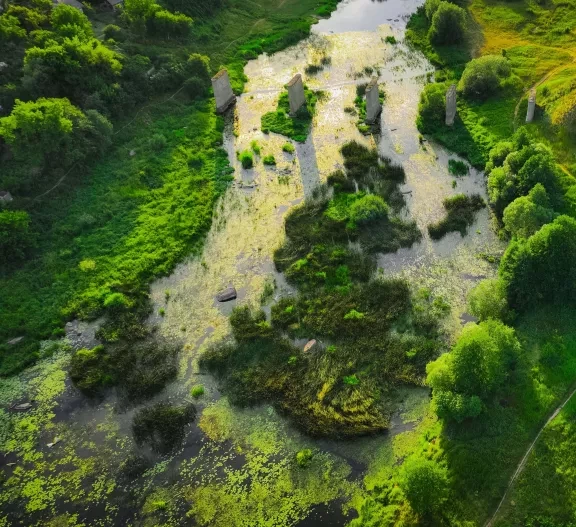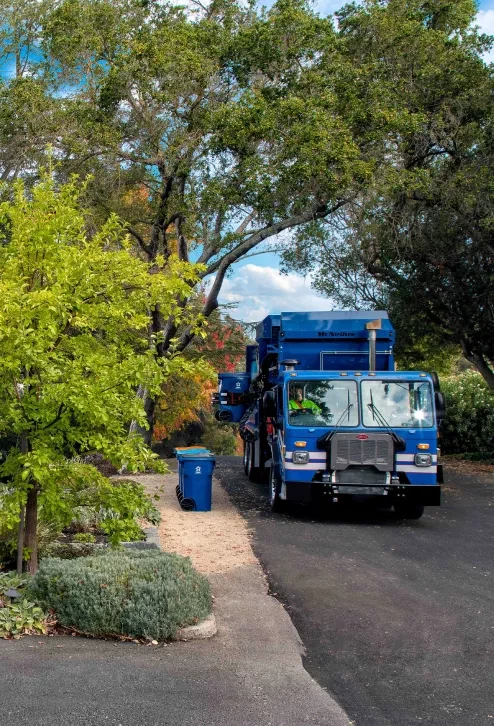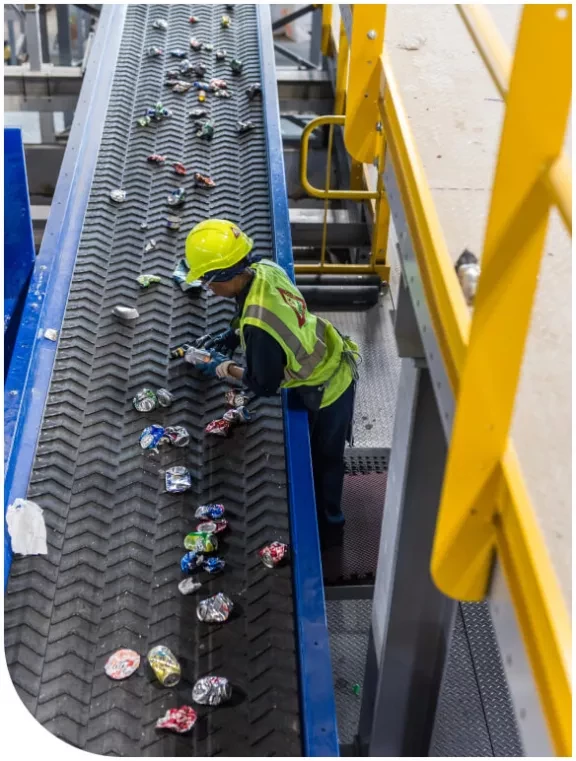 From our CEO
A Shared Commitment to Sustainability
At Republic Services, we're committed to partnering with customers to create a more sustainable world. This is our company vision, and it's an intentionally ambitious one. To us, this means taking action to improve the health of our business and the environment.
Our four Elements of Sustainability guide our efforts to deliver this vision. They include Safety, Talent, Climate Leadership and Communities. We incorporate them into every part of our business, setting objectives that hold us accountable.
We continue to make steady progress toward our long-term sustainability goals thanks to the dedication of our 40,000 team members. We invite you to see how we're turning commitment into action as your partner in sustainability.

Jon Vander Ark
President and Chief Executive Officer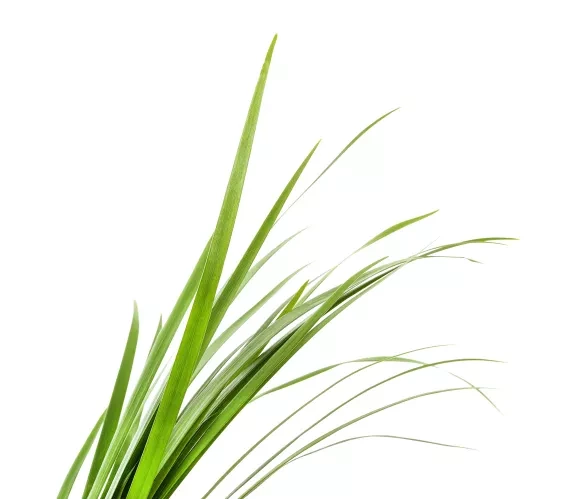 12017 baseline year
2Absolute Scope 1 and 2 greenhouse gas emissions
3SBTi is a partnership among CDP, the U.N. Global Compact, World Resources Institute (WRI) and the World Wide Fund for Nature (WWF).
Our Sustainability Journey
See how our leadership in environmental services and sustainability has progressed over the past three decades.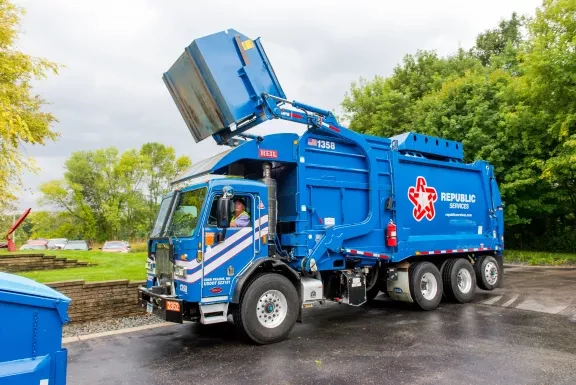 Company sets a foundation of environmentally responsible operations.
Compressed natural gas trucks put into operation, reducing fleet emissions.
First landfill renewable natural gas collection and processing plant in operation (McCarty Landfill).
1986-2007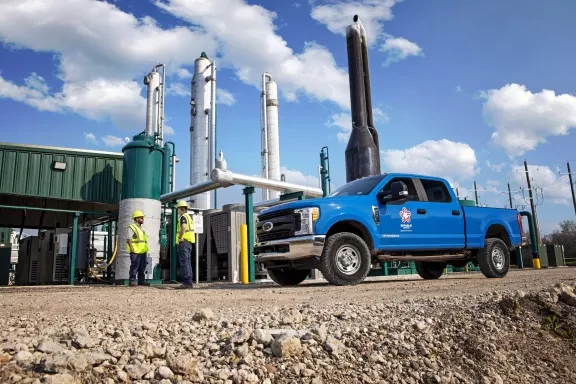 Merger with Allied Waste forms one of nation's largest environmental services providers.
Programs to harness landfill gas to generate renewable natural gas (RNG) begin.
2008-2013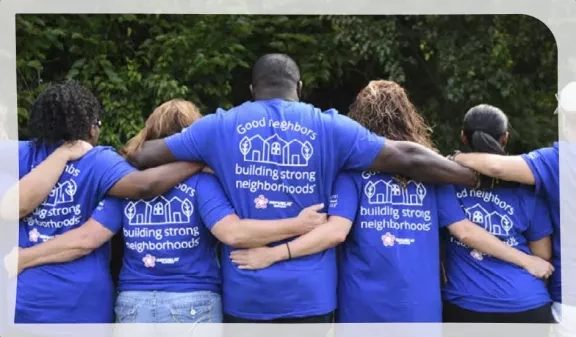 Release of first Sustainability Report, outlining sustainability platform and goals.
Named to DJSI and CDP A List for the first time.
Charitable Foundation and National Neighborhood Promise™ launch.
Recycling operations expand with acquisition of ReCommunity.
2014-2018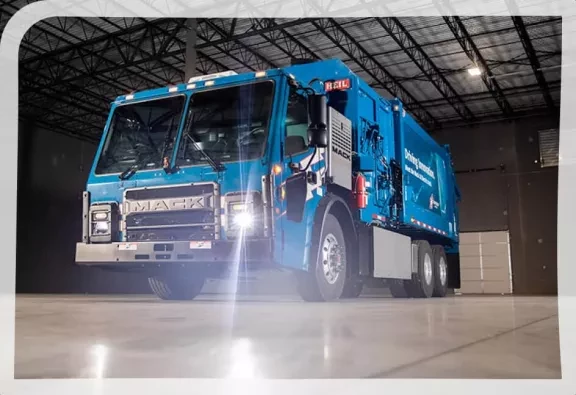 With original goals achieved, Republic Services unveils 2030 Sustainability Goals aligned with U.N. Sustainable Development Goals.
Emission reduction target approved by SBTi, an industry first.
Mack LR electric collection truck begins testing.
2019-2020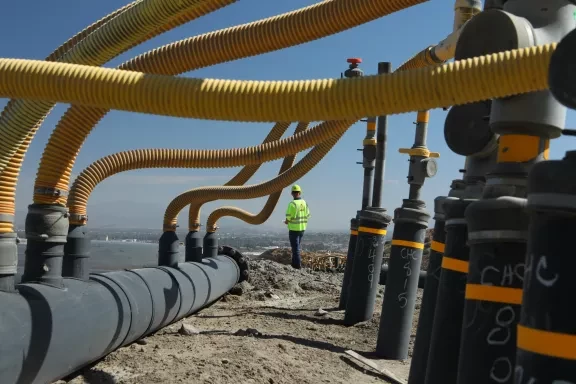 Announcement of Polymer Center, nation's first integrated plastics recycling facility.
$2.2B acquisition of US Ecology creates industry's broadest set of product and service offerings.
Launches joint venture with BP to develop portfolio of landfill RNG projects.
2022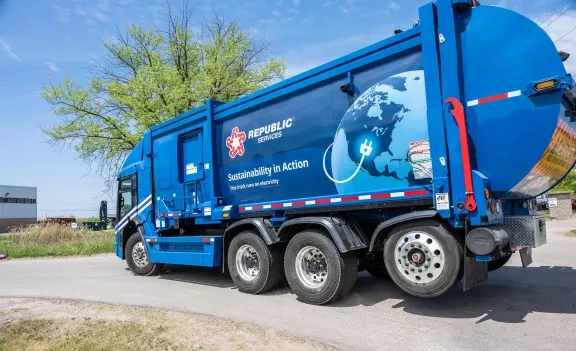 First fully integrated electric collection truck with McNeilus. Republic estimates that 50% of truck purchase will be EV by 2028.
Republic opens first Polymer Center, the first in a planned network of integrated plastics recycling facilities.
2023
Measuring Impact
Our sustainable actions are leading to real world outcomes
9%GHG emissions reduction since 2017
5MTons processed in recycling centers
2BPounds of organics processed
85Employee engagement score
47%Ethnic diversity
Sustainability Spotlight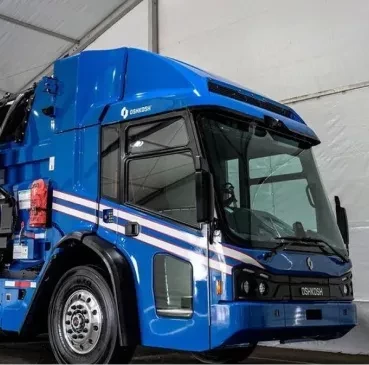 Accelerating Innovation
Republic Services is significantly scaling up our electric truck fleet with a long-term agreement with McNeilus. In early 2023, we announced the industry's first fully integrated electric collection truck, and prototypes will begin operating this year.
Read More
Awards and Recognition
We're proud to be consistently recognized for our commitments and actions.