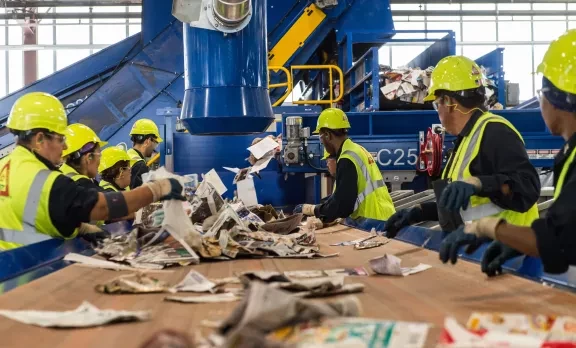 Sustainability and ESG Reporting
Republic Services regularly publishes materials related to environmental, social and governance issues in our business, providing our stakeholders with a clear view of our continued progress toward our sustainability goals. We invite you to read our recent reports and other documentation.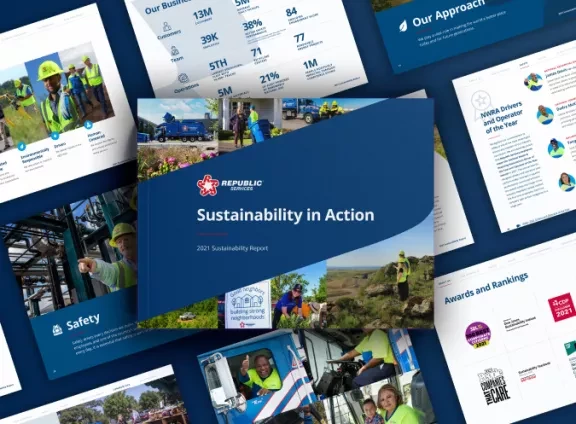 2022 Report Highlights
Continued progress toward 2030 Sustainability Goals, with Safety and Talent results above national benchmarks
Climate Transition Road Map charts a course to achieving greenhouse gas reduction goal
Recorded a 28% better OSHA Total Recordable Incident Rate than the industry average
Advanced to 45% diversity In leadership, making progress toward the goal of 50% diversity in these roles
Announced ambition for 50% of new truck purchases to be EVs by 2028
Managed 8 million tons of recyclables
Positively impacted 3.5 million people through grants, volunteerism and in-kind donations"
Download Report